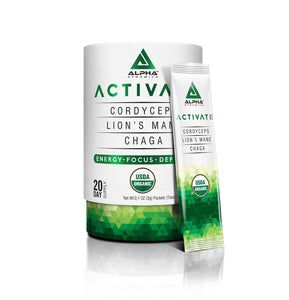 Why I use this brand:
Actually mixes well in water
Has the effective dosage used in studies (3,000mg)
Lab tested for purity and screened for heavy metals
USDA Organic, Non-GMO, sourcing
I typically use the Lions Mane powder with my microdosing protocol and Cordyceps during intense training cycles. The Equanimity (Reishi Spores) product is also interesting- it's comparable to the effects of CBD but is felt with cumulative use.
Don't Forget to use code "strongcamps" for a discount.